Gwinnett Symphony Jazz Orchestra
---
Founded in 2015, Gwinnett Symphony Jazz Orchestra (GSJO) is under the direction of Dr. Jose Manuel Garcia. GSJO is comprised of approximately 12 musicians from all walks of life from Gwinnett and the surrounding region. GSJO is made up of primarily volunteer musicians with a few key professional musicians. Members include music faculty from New School of Music, local school music programs and universities, and community musicians. GSJO performs multiple concerts per season and performs repertoire over a wide spectrum of Jazz styles. Membership in GSJO is by audition with the conductor or by invitation. Interested musicians may enquire about membership throughout the year based on chair availability.
Please complete the application here
José Manuel Garcia, Music Director
---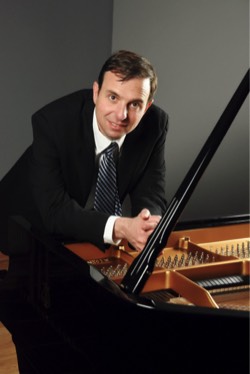 Dr. José Manuel Garcia is a Steinway Artist, award-winning jazz pianist, composer, arranger, orchestrator and music educator, whose musicianship in the classical repertoire has been highly recognized as well as in the jazz and Latin genres.

Dr. Garcia is currently the director of Gwinnett Symphony Jazz Orchestra. Prior to joining Gwinnett Symphony, Dr. Garcia served as Assistant Professor of Piano and Theory at Miles College in Birmingham, Alabama. Over the past fifteen years, his work as a music educator, including seven years of college teaching experience at accredited institutions, has been greatly recognized by the students and the schools.


Full Biography