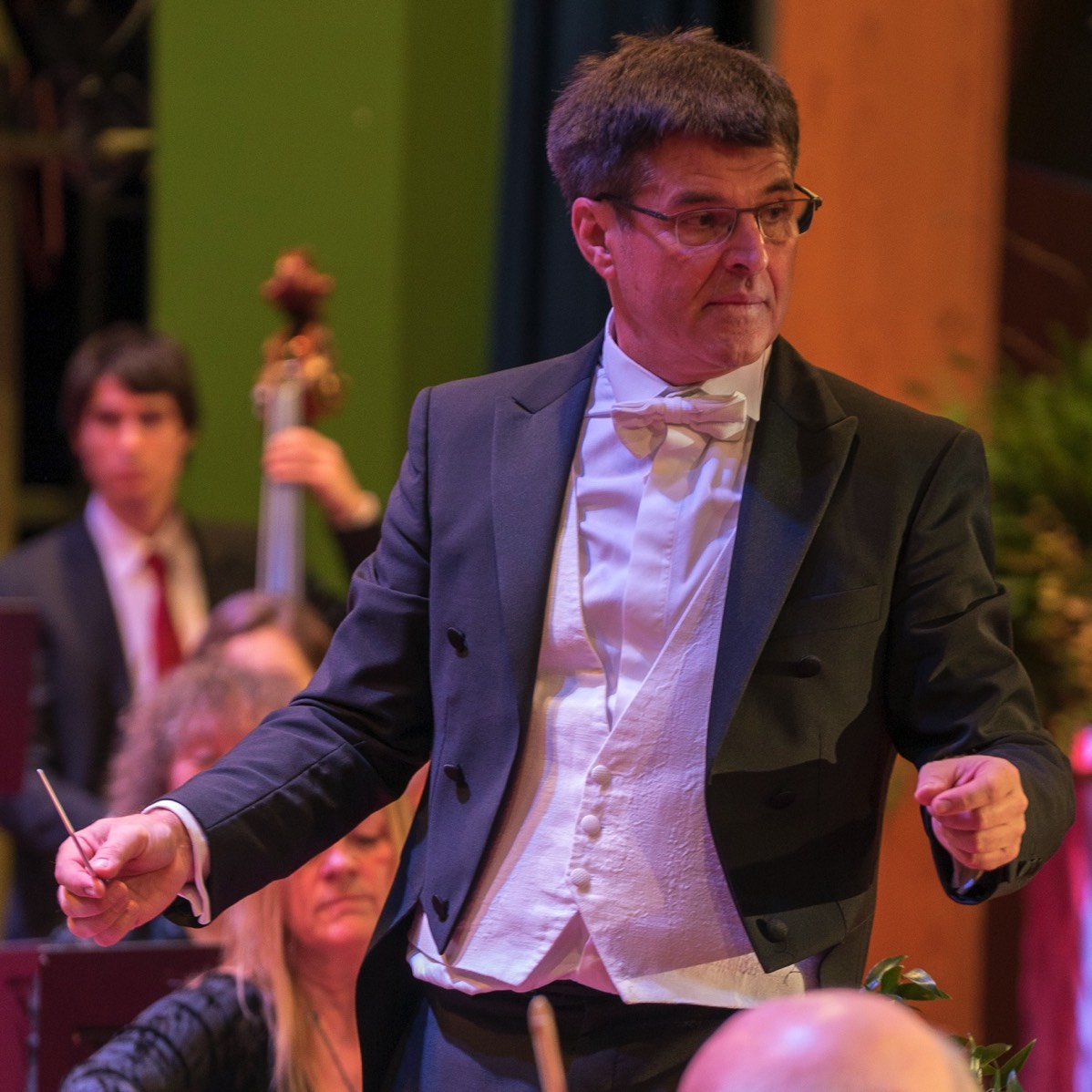 Principal Guest Conductor, Gwinnett Symphony Orchestra

Günther Stegmüller is music director of Starkenburg Philharmoniker, which he founded in 2003. The repertoire of the Starkenburg Philharmonic includes programs from Baroque to Modern music. Stegmüller has conducted more than 100 concerts including symphonic works and operas with the orchestra. He has led Starkenburg Philharmonic on 11 different CD productions as conductor and musical director. He is the director and pianist for 'Salonorchester Günther Stegmüller', and is principal guest conductor for Gwinnett Symphony Orchestra in Atlanta, Georgia, USA.


Günther Stegmüller has conducted concerts in London, Paris, Hilversum, Athens, Mannheim, Munich, Frankfurt. He has conducted on numerous concert tours in England, France, Greece, Italy and the Czech Republic. He has served as a lecturer in conducting at the Musikhochschule Mannheim and, among other things, he directed the studio choir of the university.

Günther Stegmüller was the winner of the International Conducting Competition of the Dutch Television NOS, conducting the Radio Symphony Orchestra Hilversum. He directed the chamber orchestra of the University of Heidelberg, the symphony orchestra of the University of Heidelberg and the Heidelberg Chamber Choir on television recordings on Greek television.

He served as a conductor and pianist on radio and television recordings on ZDF, Südwestfunk, SWR and Süddeutscher Rundfunk.

He served as guest conductor of the Orchestra of the State Music Academy of Kazan, Russia. He also worked as a visiting professor at the Conservatory of Music in Kazan, Russia. He conducted the Symphony Orchestra Kaunas, Lithuania, and the Black Sea Symphony in Yalta, Ukraine. He has been invited to conduct in the USA on numerous occasions. He conducted the Gwinnett Symphony Orchestra, Atlanta, GA, in 2017 and 2018. He conducted the Denver Philharmonic Orchestra in 2017 and will return to Denver in May 2019.


Learn more about Mr. Stegmuller here:
http://www.starkenburg-philharmoniker.de
Scroll